For navigation on my bike I like to use a phone. I'm a big fan of a phone holder like this: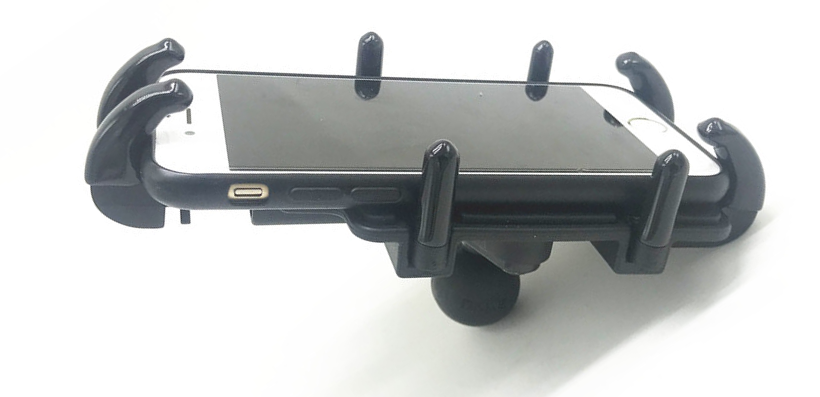 It is cheap, and very sturdy because it grips your phone from all 4 sides. You can find it on AliExpress.
They can be shipped with RAM mount hardware to fix it to your bike. When you have an accessory bar on your bike, this is not the best way to mount in my opinion. I want the phone to be as close to the bar as possible, and a RAM mount introduces 5-10cm of distance.
That's why I printed a small adapter that fits the phone holder and the accessory bar. It can be tilted so it is easy to change the phone orientation for a sitting or standing position.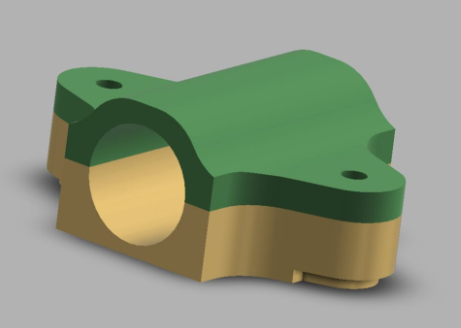 3D files
You can download the 3D files in 3MF format below: